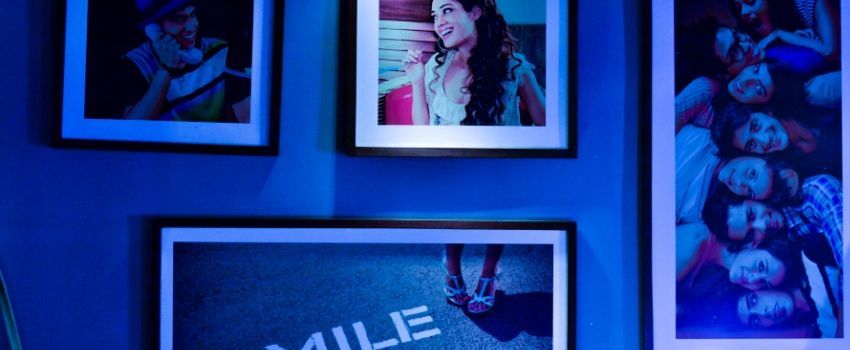 This weekend we invite you to enjoy culture in many ways: art, music and cinema. Take a look at the proposals of our Spanish school El Rincón del Tándem to make the most of your weekend in Valencia 😊
Learning Spanish is not only about studying with books, but practicing the language in free time through social activities, sports and enjoying culture.
For this reason, we invite the students of our Spanish school to get to know local and international talents in all artistic sectors.
This weekend Valencia offers us several occasions to do it.
Take a look below to know more!
Exhibition "Desde mi ventana"
Until the 23rd of August
Centro del Carmen Cultura Contemporánea, Calle Museo 2
Free entrance
As we saw in the previous blog, the Valencian museums have reopened…
This time we suggest you to visit ("Desde mi Ventana") "From my window" on the 0 floor of the CCCC. An interesting exhibition that stems from a participatory initiative promoted by the museum's team at the beginning of the quarantine.
In fact, last March 2020, this proposal invited both artists and the general public to transform their houses into exhibition spaces by creating and installing ephemeral works on the windows.
The exhibition offers us the opportunity to appreciate some of these creations in an audio-visual installation that celebrates the house as a space where creativity and imagination can prosper.
An exhibition that tells us how fantasy is able to fly even within the walls of our houses…
Festival "Renaixement" : Serendipia Ensamble
Saturday 4, 8.00 p.m.
Monasterio de San Miguel de Los Reyes, Avenida de la Constitución 284
Price: 3 euros
If you have been missing live music, we invite you to take a look at this plan. This Saturday, the Monastery of San Miguél de los Reyes will host the concert of Serendipia Ensamble. A formation that through ancient music interprets scenes and allegories of plays.
This Saturday the trio offers us a concert inspired by the "Tempesta" of Sheakspire.
Specifically, they will tell us through sounds about the creation of the universe: the struggle, the encounter and the harmony between the elements.
An original show that will take place in a venue of great cultural and historical value in Valencia.
Are you ready to embark on this fascinating musical journey to the origins of the world?
Film series: "Nueva animación europea"
Saturday 4 and Sunday 5, 9.00 p.m.
La Mutant, Calle de Joan Verdeguer 22-24
Ticket: 6 euros
This film series is a unique opportunity to discover the most famous European animation films that have been presented and awarded in national and international competitions.
The cycle includes productions from countries such as Hungary, Belgium and Spain, made with various techniques such as stop motion, 3D, motion capture, ecc.
This Saturday the Festival will screen the animation film "Dilili in Paris" by Michel Chelot (France, 2018), winner of the César Awards 2019. An adventure story starring the young heroine Dilili and her friend Orel, full of mysteries, discoveries and magic.
On Sunday, the programming foresees "One more day alive", by Raul de la Fuente and Damián Nenow (Spain – Polonia, 2018). The film will take us to Angola to tell us about the trip of the Polish reporter Kapuscinski.
We hope that this blog has inspired you to spend a beautiful cultural weekend in Valencia.
As always, we encourage you to continue learning Spanish, reading, listening and practicing the language outside the classroom.
El Rincón del Tándem Spanish school whish you a nice weekend!
See you soon 😊