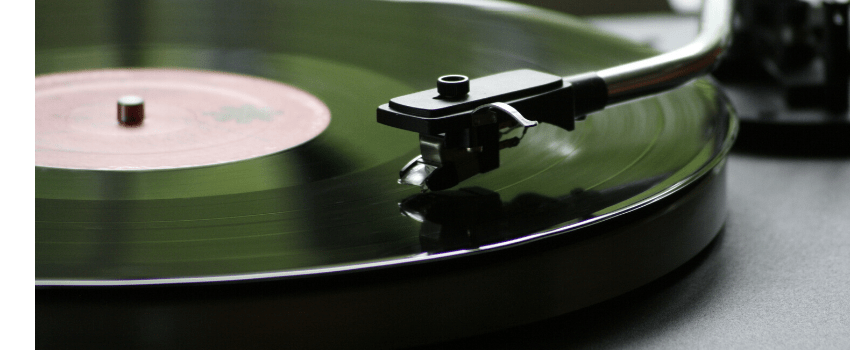 This sunny Friday we welcome the first weekend of February. Our Spanish school El Rincón del Tándem suggests you some cultural plans to enjoy the next two days to the fullest 🙂
Friday has come and so the time to enjoy the first weekend of February by taking part in the cultural plans that Valencia offers.
Therefore, we provide some suggestions and encourage all the students of our Spanish courses to spend two days resting, enjoying culture and making friends.
Let's see what the plans are!
Sonora III
Friday 31, from 8 p.m. Saturday 1, from 5.30 p.m.
Centre del Carmen CCCC, Calle Museo 2
Free event
We welcome the third edition of Sonora with great enthusiasm!
Sonora is a purely feminine festival of electronic music and sound experimentation that takes place today and tomorrow at Centro del Carmen.
It is a cultural initiative that promotes the artistic creation of women in the field of electronic music and sound experimentation.
Specifically, Sonora promotes valuable initiatives that boost female talent through platforms, groups of support and music production.
Among all, we highlight the participation of Monika Werskatt, a collective project promoted by the German artist Gudrun Gut and Slvj, creator of an innovative project that intertwines electronic, space and gender.
In addition to DJs, experimental composers and experts of the genre (Electric Indigo, Susane Drone, Rosa Pérez, etc.), the program is enriched by the participation of multi-talented artists that integrate electronic music with other disciplines. For example, performance and dramaturgy (Violeta Gil) and audiovisuals (Donna Maya).
Finally, we invite you to begin these musical days by attending interesting workshops: a workshop about theremin and another one about hacked telephone microphone.
A unique opportunity to enjoy something unique…
Popular and Educational concerts
Saturday 1 at 6.30 p.m.
Ca Revolta, Calle Santa Teresa 10
Free concert
"Conciertos populares y educativos" is a series of concerts that takes place on the first Saturday of each month in Ca Revolta.
This initiative aims at promoting music beyond limits and borders. In fact, this musical proposal offers very diverse repertoires, ranging from classic to Spanish music, from Russian to Armenian music, etc.
Furthermore, the audience will have the possibility to request songs and listen to them live 😉
This Saturday, a pleasant musical afternoon awaits us with a repertoire that includes popular Spanish works, waltzes, love themes, plus whatever you are willing to request…
Finally, the concert will also give you the chance to get to know Ca Revolta. A cultural center that promotes talks, debates, concerts, exhibitions and film cycles with an alternative approach to culture.
III Salón del Autor 360º
Saturday 1st and Sunday 2
Casino Cirsa, Avenida del as Cortes Valencianas, 59
This weekend Valencia hosts the 3rd edition of Salón del Autor. An important editorial congress promoted by the non-profit association "Fomento del Libro Valencia".
This literary meeting will bring together professionals from the publishing world, well-known writers and experts and people who are passionate about reading and writing.
If books are your passion, you will have a wide range of activities to choose from: workshops, debates, round tables, etc. In addition, if you really like writing, do not miss the possibility of finding potential editors by participating in a speed dating, on Saturday at 8 p.m.
Among the many activities, we highlight some:
– "Gender literature." Saturday at 1 p.m.
– "The path to your own book: Self-publication for the demanding writer". Saturday at 6 p.m.
– "Workshop of narrative improvisation". Sunday at 10 a.m.
– "Round Table on Comic " (with Paco Roca, among others). Sunday at 12 p.m.
– "The experience of the writer" (Susana Fortes). Sunday at 1 p.m.
Finally, we invite you to consult the full program of the event. A unique occasion for spending a weekend of a deep cultural immersion.
Mercadet de 2ª mano
Saturday 1, from 11 a.m.
La Fábrica de Hielo, Calle José Ballester Gozalvo 37
Free entrance
This Saturday, la Fábrica de Hielo hosts its fantastic second-hand market. If you are looking for original items to decorate your home or just like to glance in markets, do not miss this occasion!
In Mercadet we will find a bit of everything: long plays, clothes, books and much more.
Besides, if you have decided to get rid of some objects that you no longer need or that you have enjoyed enough, do not miss the possibility of putting it up for sale 😉
In this case, we suggest you to send an email to alejandro@lafabricadehielo.net
We hope this blog help you to make plans for the first weekend of February 🙂
Our Spanish school El Rincón del Tándem in Valencia suggests you to deeply connect with the social and cultural of the city.
Lastly, we invite you to practice your Spanish outside the classroom with your new friends.
Have a nice weekend!