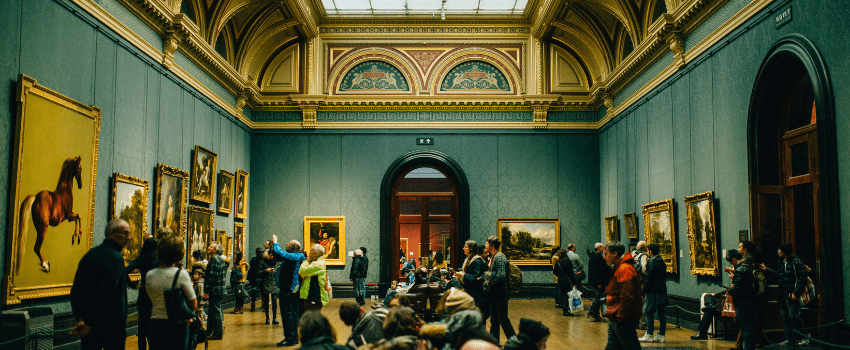 Did you know that this is a very special weekend in Valencia? Find out why on el Rincón del Tándem blog 😉
Friday has come, and so the desire to go out, enjoy, know new things and have fun! Therefore, our Spanish school, El Rincon del Tandem de Valencia, has selected for all its students some events that no one can miss out…in order for them to have a very special week-end 😉
Take a look here below..
International Museum Day
Saturday, 18th. All day.
Museums and monuments
Free entrance and activities.
This Saturday, Valencia celebrates the International and the European Museum Day with free entrance and visits to many museums and monuments of the city.
Among the many museums that will open their doors for free, you cannot miss the most emblematic ones.
Here below we point out some:
– Almudìn, Plaza de San Luís Bertrán
– Museum-house Blasco Ibáñez, Calle Isabeld e Villena 159
– Archeological site La Almoina, Plaza Décimo Junio Bruto
– Tossal Passage, Plaza del Tossal s/n
– Valencian Rice Museum, Calle del Rosario 3
– Valencian History Museum, Calle Valencia 42 (Mislata)
– Cervellò Palace, Plaza Tetuán 3.
In addition, the program of this event is enriched thanks to many different activities, like guided tours, workshops and concerts that will take place in the exhibition spaces.
We have selected some for you …
IVAM
– 11.00 am. Crea tu propia viñeta. This activity will allow you to awaken your fantasy and create your own cartoon in a comic strips format.
– 12.00 noon. Concierto dibujado con Paco Roja. This event will be a unique opportunity to attend the live artistic creation of one of the most popular Valencian artists.
National Museum of Ceramics – Palace of the Marquis of Dos Aguas
– 11.30 am. Violin recital
– 05.30 pm. Harp and guitar recital
You can enjoy a classical music concert in a very charming environment, as is the Palace Dance hall. This activity has been organized thanks to the collaboration between the Museum and the Professional Conservatory of Music of Valencia.
Valencian History Museum
10.00 am. and 12.00 noon. Guided Visit to the Arabic Walls.
With this tour you can enjoy a trip to the past, learning more about the history of Valencia.
Finally, you will have the unique opportunity to visit some of the most suggestive spaces at night.
In fact, the City Museum, the Almoina Archaeological Site, the San Vicente Archaeological Crypt and La Lonja de la Seda will be open beyond their opening hours, until midnight.
We invite you to visit the web pages of the different museums and monuments to check opening hours and eventual reservations.
Finally, we invite you to take advantage of this unique opportunity to know the rich artistic-cultural heritage of Valencia …
Salón del Manga 2019
Saturday , 18th and Sunday , 19th. From 9.30 am. to 9.30 pm.
Feria de Valencia
Tickets from 10 to 20 euros.
Are you passionate about Japanese culture? In this case, you already have a plan for this Sunday! This weekend Feria de Valencia hosts the Salón del Manga, an event for all cosplayer, Japanese culture lovers and independent artists from Spain.
In this space you can find video games, original articles of clothing and other merchandising and many many manga. And of course, you can also participate in workshops and cosplay contests.
For more details about the program and the tickets, we invite you to check the event website.
Casa Corona 2019: Brunch con jazz
Sunday, 19th. 12.00 a.m
La Casa de la Mar
Free entrance.
Do you fancy a relaxed plan after so much walking around monuments? In this case, we encourage you to stop by Casa Corona to enjoy its new Sunday plan.
In this new space, you can enjoy a good brunch at the rhythm of jazz. And, of course, you will be also able to socialize with your friends and to meet new people to practice your Spanish with.
You already have some suggestions to set up your ideal plan 😉
As always, our Spanish school El Rincón del Tándem de Valencia wishes you a very special weekend.
Finally, we also invite you to continue learning Spanish in an entertaining way, knowing more about Valencia and its "good atmosphere".
See you soon!