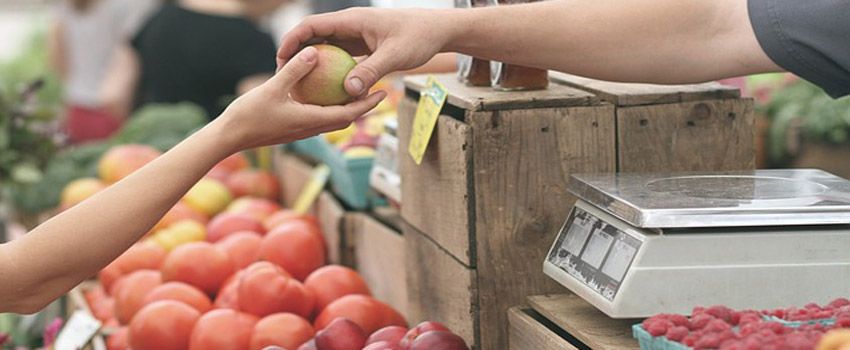 All travelers know that the best way to get to know the food of a country is to visit its markets. The local markets in Valencia has a lot to offer. If you have decided to visit Valencia our city can offer you a wide variety of markets. They can call attention of all types of public.
In general, local markets in Valencia stand out for their infrastructure. Also they stand for their wide range of cuisine and local products sold in their interiors. There you can find Spanish cheese or wine and all the variety of Spanish food you want.
What can I buy?
Maybe you are looking for a street market to do your daily shopping in your neighborhood? Or you want to enjoy a different atmosphere by drinking Spanish wine?  Also, in the restaurants of the local markets you can taste the traditional food of Valencia. Shortly, you can find a place to your liking among the 12 covered municipal markets available city.
In different places of the local markets you can find fresh meat of any kind and Spanish cheeses, taste delicious Spanish tapas, discover the Spanish desserts and if you are thirsty then, ask for a glass of freshly squeezed fresh juice. Is not it a wonder?
In case you think little, 2 of the markets of Valencia are considered one of the most beautiful in Europe. They are a jewel of Valencian architecture: the Municipal Market and the Mercado de Colón.
You can find the Central Market of the city of Valencia in the city square of Bruges without numbera. It is considered one of the masterpieces of Valencian modernism.
Central Market
The Central Market of Valencia is in the city square of Bruges and is considered one of the masterpieces of Valencian modernism. In the Central Market you can find all kinds of seafood, fish, meats and sausages and fruits, thus offering one of the greatest offers of Spanish food in Valencia. In addition, making your purchase you can enjoy the beautiful traditional architecture of the market.
Mercado de Colón
The Colón market is on Jorge Juan street number 19. Its building represents a spectacular example of the architecture of Valencian modernism at the beginning of the century and is declared a National Monument. Currently in its interior you can find different shops, from coffee shops with Spanish desserts, typical in Valencia, to fashionable restaurants with Spanish and Valencian food in modern style.
Come to Valencia and discover Spanish food in local markets! Our Spanish school is close to all of them;)