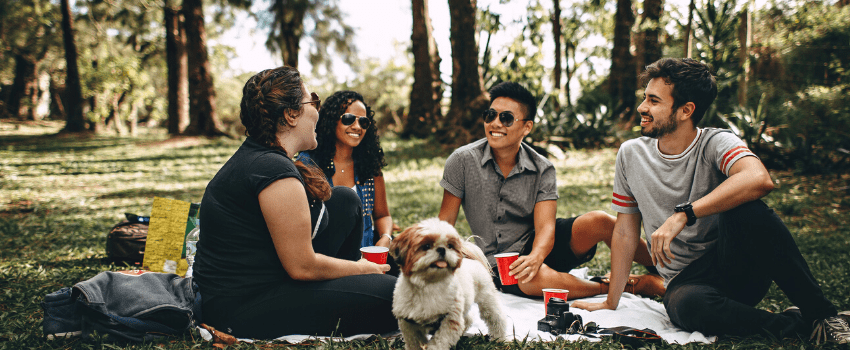 The beginning of the New Year brings us a weekend full of events for all tastes. If you have no plans for this weekend in Valencia, take a look at the blog of our Spanish school El Rincón del Tándem 🙂
2020 has come with many cultural activities that will make us enjoy the city to the fullest. To begin with, we invite all our students of the Spanish course to spend this weekend in Valencia having fun.
Therefore, we have chosen some events from different fields: traditions, gastronomy, music, theatre and folklore.
Do you want to know more? Let's see everything in detail…
Diosas
Saturday 11th at 7 p.m. and 9 p.m. Sunday 12th at 6 p.m. and 8 p.m.
TEM – Teatre el Musical, Plaza del Rosari 3
Ticket: 12 euros
This weekend we invite you to go to the theatre to live a unique artistic experience.
Diosas is a play by the Valencian theatre company Bramant Teatre and will be performed for the first time this weekend at TEM.
Under the direction of Jerónimo Cornelles, this theatre group will bring us on a journey throughout 8 stories of women.
An anniversary party will be the occasion in which professional actresses and women with no previous experience in the theatre will be able to explore key topics such as motherhood, family relationships and female sexuality.
It will be a dialogue open to the public that plays with the traditional canons of dramaturgy to explore new narrative strategies.
The play will be performed in an intimate venue, so the capacity is limited to 40 people.
If this story has intrigued you, don't hesitate! You can buy your ticket on this webpage.
Artichoke Festival in Benicarlò
Until January 26th
Benicarló
Free event
In the Valencian Community we can find a great variety of agricultural products that makes its gastronomy very special. Among them, the artichoke.
This January, the town of Benicarló celebrates the Artichoke Festival 2020 that is entirely dedicated to this product with designation of origin.
It is a Festival of Regional Tourist Interest that promotes gastronomic and cultural activities. Among them, the Gastronomic Days during which local restaurants offer special menus whose with artichoke as a main ingredient.
In addition, we highlight the Pincho Days with its interesting proposal of 3 gastronomic itineraries in different areas of the town: old town, southeast area and maritime zone.
It will be possible to enjoy the Pincho DO days from the 10th to the 26th of January. The
V Fair of Gastronomic and Proximity Products will instead take place on Saturday 25ht and Sunday 26th.
Finally, in addition to the purely gastronomic aspect, this Festival gives us the opportunity to learn about local traditions, history and culture by offering guided routes and concerts.
So, if you want to know everything about the program, we invite you to consult its full version on this link 😉
Baroque music concert
Sunday 12th at 11.30 a.m.
Iglesia de la Compañía de Jesús, Plaza de la Compañía 4B
Free concert
La Reglada is an early music ensemble, devoted to the interpretation of a large baroque repertoire that goes from the end of the 16th century to the end of the 18th century.
This trio that collaborates with orchestras from Spain and from all over Europe, offers us this Sunday a pleasant musical trip to the past.
In fact, this baroque trumpets and cymbal concert foresees a selection of pieces from the early baroque, written by famous composers, such as Monteverdi, Gaspar Sanz and Charpentier.
Therefore, if you like baroque music or simply want to expand your musical horizons, do not miss this occasion!
The concert is free until capacity is reached, so we advise you to arrive to the venue in advance 😉
Balls al Carrers
Sunday 12th at 10.30
Plaza de la Virgen
Free outdoor show
The Valencian Regional Dance Festival is organized by Junta Central Fallera.
This initiative aims to bring folklore and local traditions to the public spaces of the city and consist of two phases.
Following the rhythms of the seasons, the first phase is that of Winter Dances in Plaza de la Virgen (from December 2019 to February 2020) while the second, Spring Dances, will take place from April to May at the Marina de Valencia.
This Sunday, several falleros groups will perform in Plaza de la Virgen from 10.30 a.m.
A not to be missed appointment for those who are curious about and lovers of Valencian traditions.
Finally, we inform you that from the 10th to the 12th of January, the feast of San Antonio Abad, patrons of animals, is being celebrated in Valencia and in other municipalities of the Valencian Community.
In Valencia there will be traditional and solidarity market, bonfires, dances, the traditional blessing of animals and pet-friendly party. The feats will take place between the streets Maximiliano Thous and Minister Luis Mayans.
We hope this blog helps you plan this weekend in Valencia.
From our Spanish school, El Rincón del Tándem, we wish you a good return from Christmas holidays and a good start of 2020 🙂
See you soon!