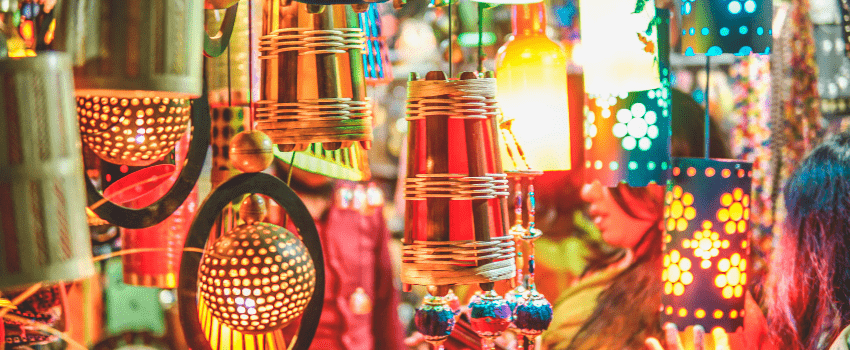 Are you looking for the best way to spend this week-end in Valencia? Do not you know how to choose among the many events that the city offers?
Do not worry! As every Friday, our Spanish school El Rincón del Tandem has selected for all its students some of the most interesting activities of the next two days.
Take a look here below and choose your perfect plan!
IV Palo Market Fest
Saturday, 25th. From 12.00 noon to midnight. Sunday, 26th. From 12.00 noon to 8.00 pm.
Jardines de Viveros, Calle Cavanilles, 10.
Tickets: 6-8 euros
The fourth edition of the Palo Market Fest has come to the Jardines de Viveros, one of the most charming green spaces in Valencia.
As in previous editions, there will be areas reserved for artisans and designers, as well as foodtrucks and snack stalls selling of all kind of food; street, vegetarian, vegan, experimental, etc.
Being music the key element of this event, you will find several stages where Spanish and international artists will perform. The music program is very eclectic and includes all kinds of music that goes from blues to funky, from Groove to jazz and electronic. And to conclude, several DJs will make you dance all day and night.
In addition, this year, the festival reinforces its commitment to emerging initiatives, through two awards that will be awarded respectively to the best emerging designer and the best alternative cook.
Therefore, if you want to enjoy good music, try new flavors and glance at original objects and items, you cannot miss this event!
You can buy the advance ticket online (6 euros) or at the ticket office (8 euros).
To see the program in detail, we invite you to visit the event website.
III Clòtxina Fest
Saturday, 25th and Sunday, 26th
Mercado de Colón, Calle de Jorge Juan 19
Free entrance
The clóchinas are one of the flagship Valencian products. You haven't tried it yet? In this case, you cannot miss this event!
From May 24th to June 2nd, the Mercado de Colón will host the third edition of the Clóchina Fest. To pay tribute to this delicacy, the market restaurants will cook the product following traditional and innovative recipes.
If you want to discover more about Valencian gastronomy in one of the most beautiful and emblematic places of Valencia, this is your perfect plan 😉
Workshop Imprenta y Pixel
Saturday, 25th and Sunday, 26th. From 12.00 noon to 2.00 pm. From 5.00 pm to 8.00 pm.
Bombas Gens, Av. de Burjassot 54
Free activity
Do you want to do something different, testing your creativity? In this case, we encourage you to participate in this very special workshop. In Nave 0 at Bombas Gens, a team of cultural mediators will be waiting to guide you to the world of graphic experimentation and self-publishing.
How? Putting at your disposal all the material and devices necessary to create your own fanzine, starting from the images displayed in the rooms.
A unique opportunity to develop your artistic side!
Jam de Jazz Manouche
Sunday, 26th. From 13.30H
Festinar, Calle del Doctor Lluch 46
Free entrance
Festinar keeps offering its Jazz Jam! An ideal plan to enjoy Sunday with your friends or to meet new people.
In this relaxed atmosphere, you can taste a very typical Sunday menu of paella, tapas and vermouth, to the rhythm of jazz.
A highly recommended plan to close the weekend with joy…
To conclude, we hope this blog has been useful for you. From our Spanish school El Rincón del Tandem in Valencia, we invite you to enjoy your stay in the city at the maximum.
And of course, we encourage you to continue practicing your Spanish on informal occasions and in a fun and entertaining way 🙂
! Have a nice week-end!