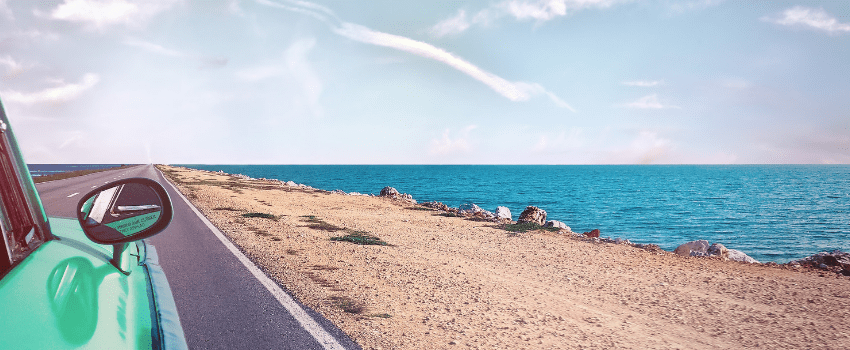 Friday is here and it's also time to take a break from your studies. Have you already make plans for this last weekend of August? To give you an idea of what Valencia offers, we invite you to read our blog 😉
Today, in our blog, our Spanish school El Rincón del Tándem provides a list of events to all its students of the Spanish course to take full advantage of this last weekend of August.
To enjoy the last days of summer, we invite you to follow us in the most emblematic places of Valencia. And once there, relax, have fun and meet local people.
So, let's see together some plans for the weekend 😉
Reggae Jam Session
Saturday, 31st. 10.30 p.m.
Radio City, Calle Santa Teresa 19
Free entrance
Radio City always offer fun music plans for all tastes.
If you like reggae, we invite you to attend the Reggae Jam Session. An event that takes place on the last Saturdays of each month, with the collaboration of the 1Way2Zion collective.
At the Jam Session, you can enjoy good music and dance to the rhythm of authentic Jamaican sounds, in one of the most emblematic places in the Carmen neighbourhood.
In addition, if you are musicians, professionals or amateurs, you will have the opportunity to take the stage and contribute with your talent to this fun night.
Finally, we inform you that entry to the Jam Session is free with mandatory consumption.
Are you ready for a lively night of peace, love and good vibes?
Marina Shark Film Festival
Friday, 30th and Saturday 31st. 09.00 pm.
Marina de Valencia Pool
Free entrance
La Marina de Valencia continues to surprise us with new and unexpected initiatives that mix leisure with culture.
In fact, this weekend the Marina's pool will be turned into an outdoor cinema in the framework of the Marina Shark Film Festival. A new festival of short films and cinema, and also the first film festival "on the water" of Valencia!
How does it work? It's very easy. You will only have to take your mat or float to attend the two screening nights, rocked by the waves of the sea.
Moreover, people will also have the option to enjoy the cinema, sitting on the artificial grass of the pool.
The Festival program foresees:
– Screening of short films about the sea. Friday, 9:00 p.m.
The selected seven short films by Spanish and American directors will be evaluated by a commission of experts.
– Shark Projection, "Jaws" by Steven Spielberg. Saturday, 09.00 p.m.
A classic movie that will make us live a few hours of suspense and intense emotions….
We inform you that for this session it will be necessary to reserve your spot here.
Finally, the Festival invites us to celebrate its first edition with a closing party at Amstel Art (Veles y Vents building). Dj sessions and a lot of dancing to say goodbye to August.
A perfect plan where nothing is missing. Don't you think so?
Le Dancing Pepa Swing Band
Saturday, 31st. 09.00 p.m.
Plaza de la Mare de Deu
Free concert
It is completely true that Valencians love jazz and swing. In fact, concerts of this and spaces where to dance lindy hop style have been increasing recently.
This weekend, we highlight the concert of Le Dancing Pepa Swing Band that will leave us with our mouths open, thanks to its eclectic repertoire of classical and rhythmic jazz, blues and lindy hop.
This band composed of drums, bass and double bass, drums, trombone, trumpet and saxophone has got recognition in the national and international music scene. In fact, the band participated in the international competition "The World Jam" where the best swing bands in the world compete with each other.
Lastly, we highlight that this concert is part of the Jazz als Barris i Pobles programming (Jazz in the neighbourhoods and towns) of Valencia. A festival of free concerts that will last until September 7th and will make us enjoy the best jazz in Valencia.
Are your ready for a musical trip to the 20's?
Finally, we remind you that this weekend the last projections of the Filmoteca d'Estiu and the European Comedy Cycle will take place. Click here to read again our post on Cine a la fresca and get more information 😉
We hope that our blog has helped you plan your last weekend of August in Valencia.
From our Spanish school El Rincón del Tandem we invite all our students to continue practicing Spanish with local people. And also, to know more about aspects of Spanish culture and Valencian customs.
Although we have to say goodbye to August, don't worry! The Valencian autumn also promises a lot of culture and fun 🙂
Have a nice weekend!