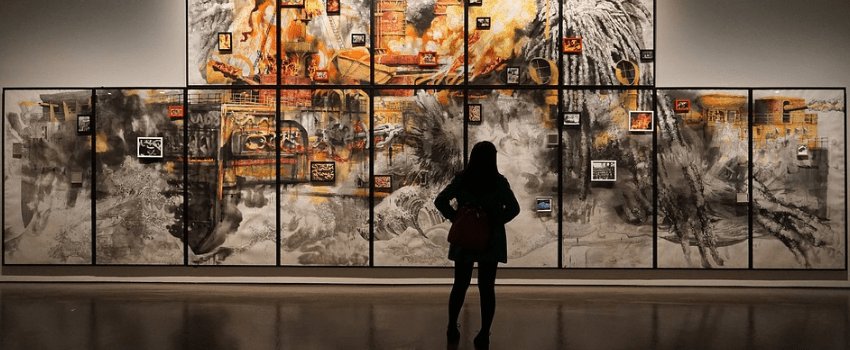 Do you already have plans for this week-end? If you still do not know what to do, our Spanish school El Rincón del Tándem has selected a list of activities that you may be interested in.
If you do not want to renounce anything, find here below a diverse offer to keep exploring Valencia and to enjoy its cultural life.
Exhibition "Picasso. L'alegria de vivir"
Cetro Cultural Bancaja, Plaza Tetuán, 23
Saturday, 30th and Sunday, 31th. From 10 a.m. to 2 p.m. and 5 p.m. to 9 p.m.
To start this week-end with art, we suggest you to visit this rich exhibition at the Bancaja Cultural Centre. The exhibition collects 170 Pablo Picasso's artworks, made with different techniques and styles: drawing, oil on canvas, engraving, prints, lithography, ceramics, etc.
a contemplative walk around the exhibition rooms, you will be able to appreciate the way the artist from Malaga translated his "joy of living" into images and shapes.
If you want to delight your sight with the artwork of one of the most worldwide famous Spanish artist, that's your plan!
Concert Vancouvers + Senior i El Cor Brutal
La Pérgola de la Márina, Poblats Marítims
Saturday 30th, 11.30 a.m.
Outdoor free event
The Pérgola de la Cerveza Alhambra de la Márina de Valencia keeps offering us an unmissable appointment with the music. The program of this Saturday foresees the performance of the power-pop garage quartet from Madrid, Vancouvers and the concert of the Valencian band Senior I El Cor Brutal.
Thanks to initiatives like this, the Márina de Valencia has turned, in a short time, into a one of the most dynamic socio-cultural meeting space of the city.
A perfect "setting" to enjoy a sunny Saturday at the music rhythm!
Guided tour of the exhibition "1989. El fin del siglo XX"
IVAM, Calle de Guillem de Castro, 118
Sunday, 31th. 12.00 a.m.
Free entrance
If you are an history and arts lover, you cannot miss this activity.
The guided tour will help you interpret and get an in-depth understanding of the artworks of this project promoted by the IVAM and made of the artistic production of 1989. A year during which important historical events took place, like the fall of the Berlin wall, the end of the Cold War, the start of the end of the apartheid in South Africa, the rise of multiculturalism, etc.
A perfect occasion to expand your knowledge through art, explained by experts.
Concert Albert Sanz's Big Band
Matisse Club, Carrer de Campoamor, 60
Sunday, 31th, 12.30 a.m.
Fee: 7 €
The Matisse Club, at Cedro neighborhood, open its doors on Sunday morning to offer us a live music concert, accompanied by good vermouth and a picoteo.
This Sunday the Albert's Sanz Big Band will come on the stage. The band is the result of a project in which some of the best musicians of the jazz national scene gather to offer a unique repertoire, composed by its own members.
A good Sunday plan at the hearth of a young and vibrant city area.
we hope this post will help you plan your week-end.
Our Spanish school El Rincón del Tándem wishes you a happy week-end, while practicing Spanish with new people 🙂
See you soon!